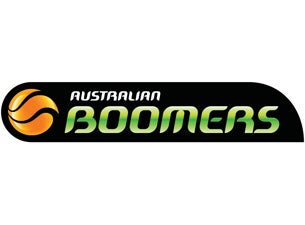 The SportsShmuck is back! I haven't been able to post in a while and I'm sorry to anyone who enjoyed reading my posts. I will now make an effort to keep this blog up to date with the latest happenings and issues in sport. Don't forget to post your comments down the bottom. I will reply as soon as I get the chance.
The Boomers have been dealt a blow before their Olympic campaign takes full flight with the announcement Kyrie Irving, rookie sensation in the NBA, has decided to keep his talents in the USA. Irving has been by far the best rookie in the NBA this season only being overshadowed by the LIN nonsense. I personally didn't think he would do that well in the league only having played a handful of College games for Duke. I totally got that wrong! He is a superstar.
The problem is he is sitting behind 4/5 of the best point guards in the world. Standing in the way of Irving's Dreamteam aspirations are Chris Paul(CP3), Derrick Rose, Russell Westbrook, Rajon Rondo and Deron Williams(D-Will). Some of the PG's mentioned above will be at their prime basketball age when 2016 comes around. I struggle to see them giving their spot up to some young kid. If he thinks he will make the 2016 team he has rocks in his head! I know he is tight with Coach K, but what is to say he will be locked into the 2016 gig. If they don't win the Olympics in London I struggle to see him at the next one. Europe is slowly catching up to the Americans and we continue to see this in the amount of Europeans not only in the NBA, but doing very well.
If Irving was smart he would have played for Australia and been guaranteed a spot in every Olympics for the rest of his career. The Boomers would have been a force to be reckoned with at the London Olympics with many of the players on the roster having played at previous Olympics or World Championships. If Bogut is fit for the games, the Boomers will be a force even without Irving. I think we will definitely come out of the group phase but we desperately need to miss the Spanish or the USA when we cross over. A one off semi final could be the chance to put Australian basketball on the map.
I can tell you one thing, Irving will be cursing he didn't come and play for the Boomers in years to come. There must be people out there giving the kid false hope. I'm sure however he is keeping an eye on D-Wills 57 points, Rondo's monster triple-double, Rose's MVP numbers, Westbrook leading the Thunder to one of the best records and CP3's dominance in the clutch for the Clippers. By 2020 or 2024 he may have a whole new class to compete with and Coach K may not be around. I think this is a huge risk knowing he may have had three Olympics under his belt with the Boomers before he gets a chance of one with the Dreamteam.
Enough of Irving as I believe Brett Brown, Boomers coach, has plenty of talent at his disposal and will have to make some big decisions at training camp. Here is the 12 men who I think could put Australian basketball on the map for good:
Adam Gibson
Patty Mills
David Barlow
Matty Nielsen
Aleks Maric
Joe Ingles
Mark Worthington
Andrew Bogut
David Andersen
Brad Newley
Nathan Jawai
Matthew Dellavedova
Questionables:
Stephen Markovic
Peter Crawford
AJ Ogilvy
Damian Martin
I may have missed some players but this looks like my strongest roster. Let me know if you think I've missed anyone. I'm looking forward to the camps and seeing the boys fight for their positions. I have my fingers crossed Bogut will be ready to go and lead the boys to a medal. Bogut has not yet impressed at the international level and I think it could be his time to shine.