Today the Australian Government funded a new Western Sydney A-League team 8 million dollars. I have nothing against this what so ever but, if they are able to throw 8 million around like that, why can't they throw Basketball Australia some too?
I think soccer in the west of Sydney will be great. I think it's what's been missing in the A-League for a long time. It will bring a great rivalry to our state. You only have to watch the Melbourne Victory v Melbourne Heart games to see what passion and excitement it brings to the fans of the game. However, should the Government be throwing 8 million dollars into a sport which they blew 45 million on to try and get our country the World Cup. It seems like a bad gamble to me, especially when we only just witnessed our Olyroos not score a single goal in their Olympic campaign. The sport really seems to be going places, so why not throw another 8 million their way?
On the other hand, Basketball Australia can't even get their product live on National TV. It has ruined one of the most popular sports in this country, let alone the world. Why doesn't the Government do something about that? The Government should be buying into something that is growing. The NBL reported that crowd growth has continued for the
third season running
. You may not think 4100 people attending a game is many, but this is the problem. The NBL doesn't have the funds to go and buy big stadiums. The Government needs to take a long look at their allocation of funds to sporting codes around our country. It just doesn't seem right. I'm glad the new chairman of Basketball Australia, Kristina Keneally,
stood up for our code today
. Basketball players and fans across Australia needed to hear someone stick up for the sport.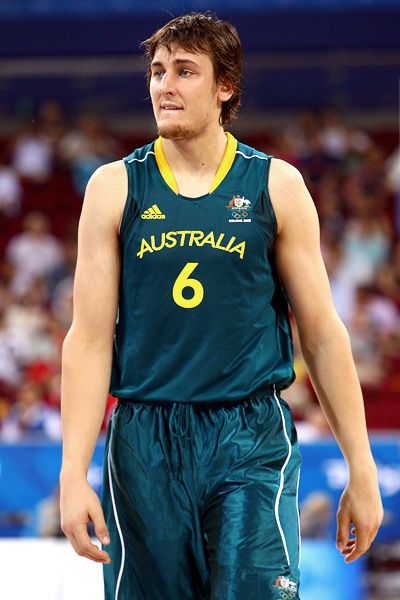 I'm hoping something gets done about this and the Government come to their senses. It just seems that the only way Basketball Australia is going to take off is if the Aussie men medal at the Olympics. I do say the Aussie men only because the women always do well and it's no surprise. However the men are carrying some big name players, such as Andrew Bogut and Patty Mills, who people have become familiar with over the years with their stints in the NBA. It will create a big buzz and hopefully gain some exposure across the country. No-one knew who Tim Cahill was before he scored those two goals in the World Cup match against Japan. Why can't it be the same if Patty Mills hits the buzzer beater to sink the DreamTeam(USA)? Will the Government show their faces then?